Kids Club – Online Booking
If you have not used the new booking system before please create a new account first.
Please note that the booking system requires concessions that are purchased from reception.
We know how hard it is to manage exercise and children. We also understand how important it is for Mums to get a little bit of quality time-out from their children. The Kids room we operate at Counties Fitness is safe, affordable and convenient.
Numbers are limited to a maximum of 15 children and 2 under 1's. The Kids room has a huge range of toys, child friendly movies and activities to kept children occupied while Mum or Dad is exercising. The cost is just $2 per session. It's staffed by a group of Police vetted volunteer's.
You're required to stay in the building at all times while your child is in the Kids room, failure to do so will result in the immediate termination of your right to use the Kids room.
Note the Kids room is closed for all Public holidays and for a few weeks over Christmas.
Kids Club timetable
 
Monday
Tuesday
Wednesday
Thursday
Friday
Saturday
Sunday
9am
10.30am
9am
10.10am
9am
9.45am
9am
10.10am
9am
10.10am
8am
9.10am
9am
10.10am
10.10am
11am
9.40am
10.30am
10.10am
11am
10.10am
11am
9.10am
10.30am
10.10am
11.30am
5pm
6.30pm
5pm
6.30pm
5pm
6.30pm
5pm
6.30pm
5pm
6.30pm
6.30pm
7.30pm
6.30pm
7.30pm
6.30pm
7.30pm
6.30pm
7.30pm
6.30pm
7pm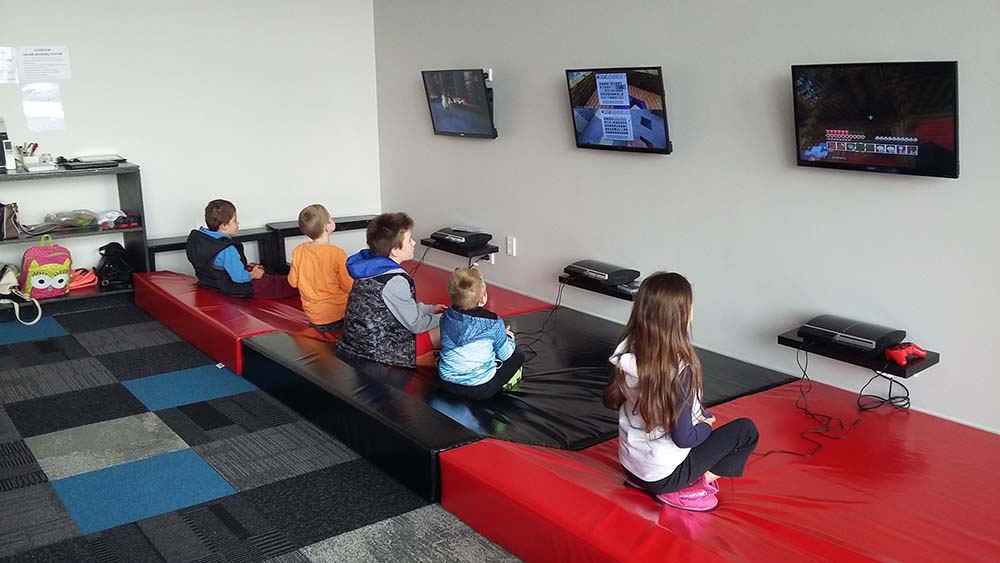 Feel free to come in for a look at the facilities – the room is air conditioned for your children's comfort, there are tons of toys and it has its own bathroom facilities. Bookings are made via our online system – there is a $1 surcharge for bookings made direct with reception staff. To book sessions use the online booking system at the top of the page.