Counties Fitness has everything you're looking for 
and more.




Don't like Gym contracts?
Neither do we!
Our no-contract memberships start from just $15.95 a week. No hidden charges for membership cards and no extra fees for direct debits payments. If you've never belonged to a Fitness Club you should never commit to a long term contract.
learn more

We're Franklin's biggest Les Mills licensed club. With 50 energy packed classes each week taught by highly qualified and inspirational instructors – you're in great hands. Three studios giving more choice. Taught in over 13,000 Clubs worldwide, Les Mills is the most popular group fitness system in the world.
learn more
Our Equipment
Our range of equipment is second to none with equipment from the world's leading manufacturers selected for performance not price. You'll never queue for cardio equipment. Three group fitness studios provide the platform for our 50+ weekly classes.
10 treadmills – touch screens with SkyTV
10 crosstrainers – touch screens and SkyTV
10 stationery bikes – touch screens and SkyTV
6 Concept2 rowers
2 StairMaster stair climbers
2 waterbikes
4 assault bikes
4 spin bikes
Concept2 Ski erg
Stairmaster Hitmill
Our strength equipment showcases equipment from the worlds leading manufacturer's. Pin-loaded by American company Hoist, plated loaded by official Olympic provider Technogym. Squat racks, dumb bells (73 pairs up to 60kg), Olympic platforms, bars and plates by Eleiko. These companies are the heavy hitters in commercial gym equipment industry. At 2,500sqm we're one of New Zealand's largest and best equipped gyms. Add a boxing ring, bags and turf track.
We're locally owned and operated.
Counties Fitness is a locally owned and operated 24/7 fitness club & gym in Pukekohe where the members come first. With a huge range of equipment, fitness classes and other services on offer there's something here for everyone.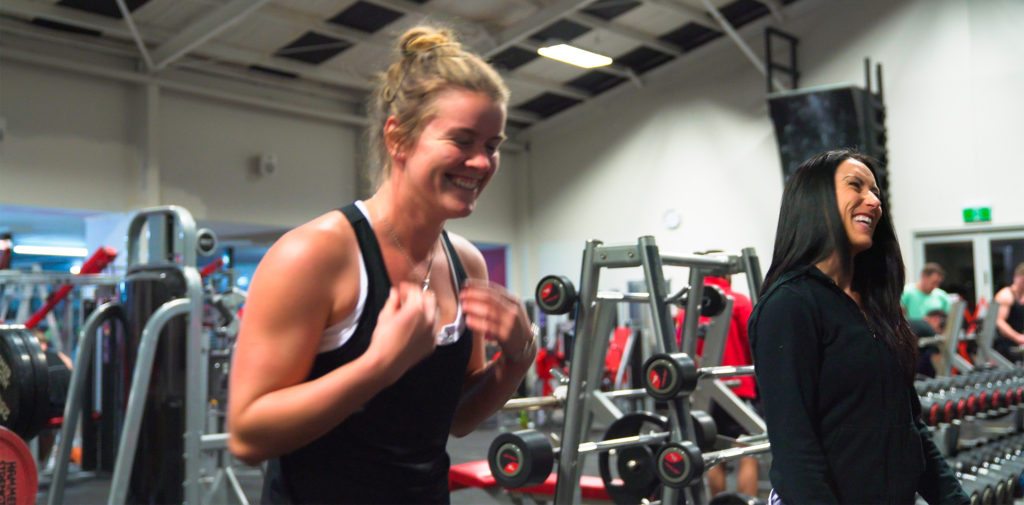 Our friendly atmosphere
Great equipment is only half the story, great staff and a friendly atmosphere are the other half. Regardless of your reason for joining you'll never feel uncomfortable. Our staff are friendly and relaxed, when they smile they mean it. Our members range in age from school children to Octogenarians, they come in all sizes and shapes.
Come and see
We understand that the biggest struggle is taking that first step into the club. We promise you won't regret it. Our members come in ALL shapes, sizes and ages. We guarantee you will not feel intimidated, be stared at or made to feel uncomfortable. But don't take our word for it, just pluck up the courage to come down and put us to the test.
Staffed Hours
Monday – Thursday 5.30am – 8.00pm
Friday 5.30am – 6.00pm
Saturday 8.00am – 12.00pm
Sunday 9.00am – 12.00pm.