Book an outdoor class
DO NOT PARK AT THE COVID TESTING SITE
Booking
Choose your class and hit the booking button above (if it's not there, it's fully booked)
Use your full name when booking (if you're a member the first and last name you signed up with)
You'll receive an email confirming your booking
Staff will then check your booking and take the fee ($15) off your account if you're a member with credit
If not, you'll receive another email with payment instructions
No cancellations within 24hrs of your booked class
Non-members are welcome
Location
Pukekohe Netball courts – under the canopy. Classes are not weather dependent!
Rules
Only those booked may attend – no children etc.
You must sign in  (Covid poster will be available to scan)
2m social distancing at all times
Masks recommended while not exercising
Keep well away from the Covid testing area
Park opposite Pak n Sav see picture below
Entry is via a gate halfway down the canopied area – see picture above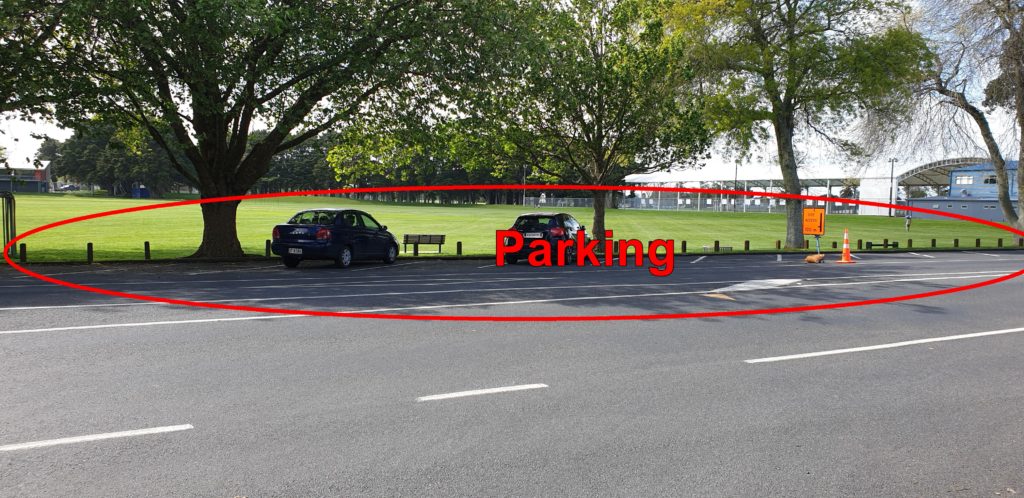 Timetable is subject to change based on demand. Many thanks to Pukekohe Netball Club for allowing us to use the courts.